Description
The package includes:
 SmartMike+ Device
Sponge cover for the microphone
Wind cover
Earpiece
Charging cable
User manual
SmartMike+™
The Smallest True Stereo Wireless Microphone
| | |
| --- | --- |
| High Fidelity Sound Quality | 20Hz-20KHz Full Band Pickup |
| Real-Time Mixing | Real-Time Monitoring |
| 15g Super Light | 6 Hrs Battery Life |
| 4 Levels of Noise Reduction | 15m Transmission Distance |
The Smallest True Stereo Wireless Microphone
Only 14g. The Clip-on design makes your hands free and easy to carry around. Just connect your mobile phone with our SmartMike+ via Bluetooth and say goodbye to messy and confusing cables!
Four Levels of Noise Reduction
Use the SmartMike+ APP to adjust the microphone gain and noise reduction grade to get crystal clear sound in a noisy environment.
 (Click here to download SmartMike+ App)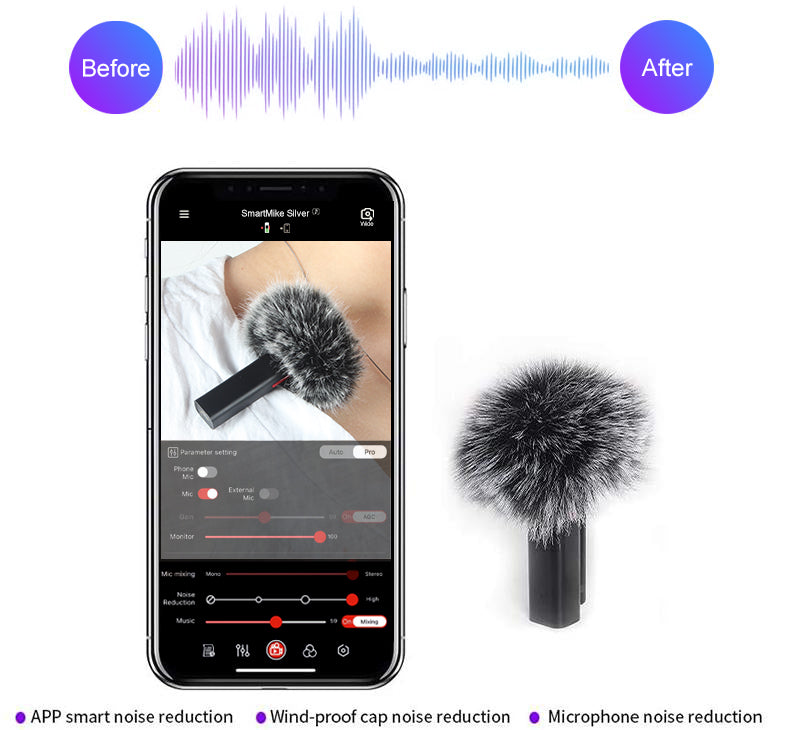 Real-time Monitoring
You can hear your recordings simultaneously to adjust your tone, speed, and intonation.
Powerful SmartMike+ APP
With our free SmartMike+ App with the app, you can create your audio and video everywhere. Tuning, Audio/Video recording, Output Settings, Speech recognition, Subtitle generation, Wireless mixing, etc.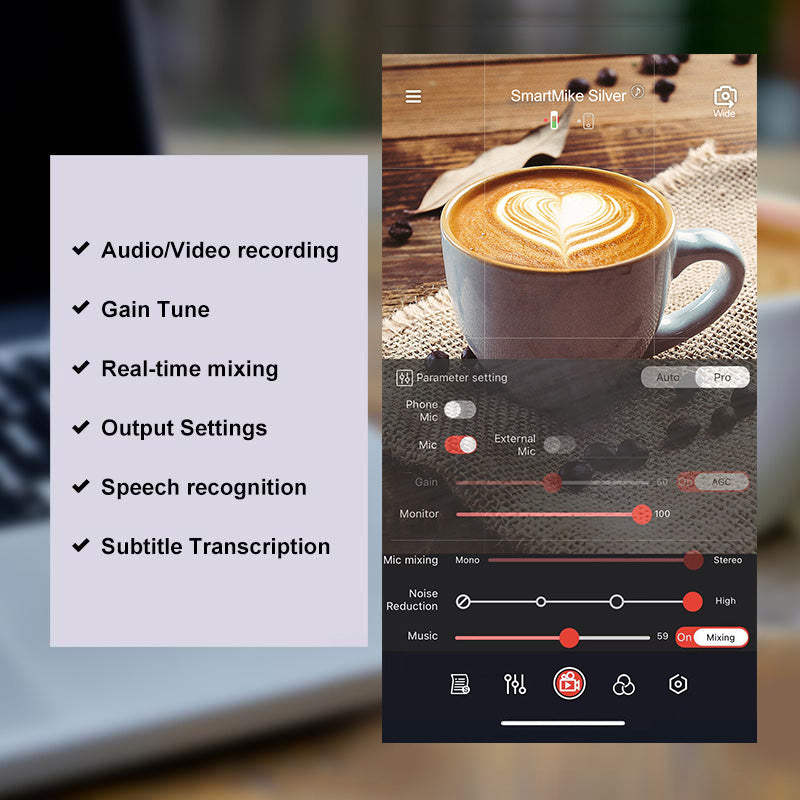 AI Speech Recognition
Recognize over 120 languages and transcribe editable subtitles, easier for post-editing.
Teleprompter:
With this editable teleprompter function, you don't need to worry about remembering the long lines.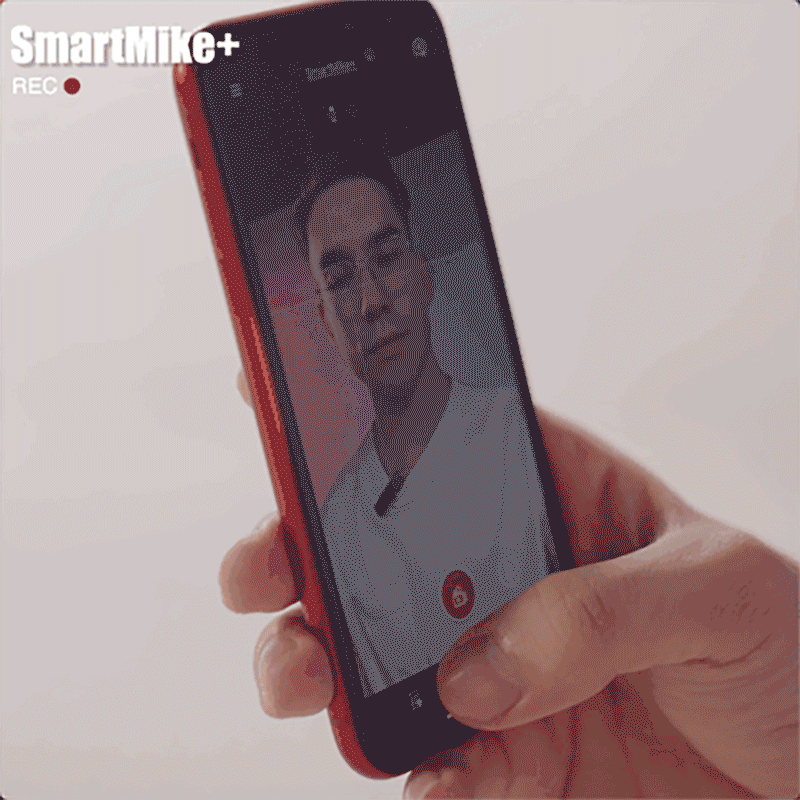 Wide Versatility
SmartMike+ is suitable for vlog shooting, live streaming, interview, online training, etc.